our 3-step Strategy
Tailored for you
Using the Reep Wealth Planning Strategy, we'll examine your current financial situation and determine your retirement needs.
Receive a custom strategy to help you reach your unique retirement goals.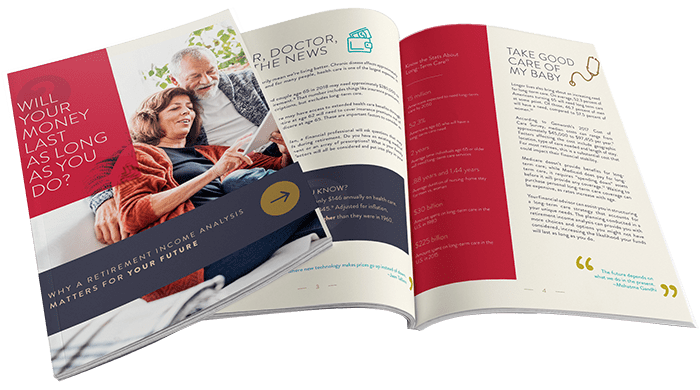 INSTANT DOWNLOAD
Will Your Money Last as Long as You Do?
Check out this 6-page instant download for the key financial challenges that can make — or break — your income plan in retirement:
Living longer in retirement, including how to potentially minimize taxes
Higher health care expenses, such as managing increased prescription-drug costs
Long-term care, including a strategy to address in-home caregiving expenses
Today's retirement is different.
It's not the final chapter in the book of life but rather the beginning... a second act. Join us at one of our seminars to see how we can help you with your retirement plan.